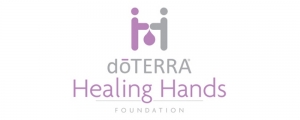 The dōTERRA Healing Hands Foundation wants to bring healing and hope to the world for a life without disease and poverty. They want to empower the poor communities and equip them with knowledge and means to achieve self-sufficiency.
DōTERRA was founded in 2008 by health professionals and business people who have experienced the power of essential oils themselves. Their goal was to create essential oils of a new standard that would affect individuals and communities around the world. In addition to sharing essential oils with the world, dōTERRA wants to help people and communities. Initially, this meant donations to various charitable organizations, participation in charity projects and fund-raising, but soon it turned into something more. The dōTERRA Healing Hands Foundation was established in June 2012 as an official non-profit organization. This organization is one of the ways that dōTERRA assists communities in need of assistance. They do this by making partnerships with other organizations and through their independent consultants, and in this way, they offer hope to millions around the world.
As it's usual for many non-profit organizations, it's sometimes difficult to maintain a constant flow of money and resources. In order to provide sufficient resources, the founders of dōTERRA have developed a plan for a sustainable collection of money and maximizing the impact of the Foundation on individuals and communities around the world. Donations to the Foundation are possible in the following ways:
- via PayPal,
- via LRP orders,
- through standard orders,
- by purchasing dōTERRA SPA Rose Hand Lotion,
- by purchasing dōTERRA Hope Blend (FCO, bergamot, ylang-ylang, smoked basil, vanilla).
dōTERRA Hope Blend is a mixture of essential oils in roll (the so-called Touch Version) presented at the 2016 Convention. Along with this mix, a further non-profit organization called Operation Underground Railroad (OUR Rescue) was introduced as the official partner of the dōTERRA Healing Hands Foundation. OUR Rescue is committed to saving children worldwide from slavery and wholesale trade. The above blend was originally produced exclusively for OUR Rescue for the distribution of children at risk since under the label there is a list of phone numbers that can be used by children at risk. But, because of the high demand, they began to make this mixture also for individual sales. However, the entire proceeds from the sales are earmarked for the foundation.