---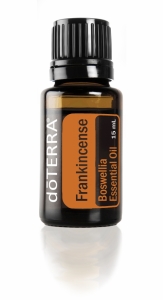 Part of the plant: Resin from Boswellia carterii, sacra, papyrifera, and frereana
Method of production: Steam Distillation
Description of the smell: warm, spicy, clean
PRIMARY EFFECTS
- supports healthy cellular action,
- reduces visible skin irregularities,
- promotes proper functioning of the digestive system, psyche and immune system,
- soothing our psyche.
PRODUCT DESCRIPTION
It is one of the most valuable essential oils with extremely broad action on our physical and mental body. The Essential Oil of Frankincense is highly appreciated from the time of history, found in the records of the New Testament, when the Babylonians and the Assyrians used it for religious rituals, while the ancient Egyptians used it for various purposes; hair care, perfume, soothing skin ...This century-old knowledge and the use of essential oil has also been transferred to this day. We use it to rejuvenate the skin, reduces its irregularities - we use it diluted in base oil or cream, we use it for emotional reconciliation as it stimulates a sense of peace, relaxation, satisfaction and general well-being.
USE
- After a full day gardening, rubbed a drop of Essential Oil of Frankincense and creams in your hands,
- use it on those parts of your body where you have skin irregularities.
- it into soles, as it will stimulate the sense of relaxation and balance the mood,
- For healthy cellular action, put it in the capsule and swallow it.
INSTRUCTIONS FOR USE
Aromatic: Pour 3-4 drops into your chosen diffuser and disperse into the room
Oral: Add 1 drop in a glass of water
Apply to the skin: dilute 1-2 drops with DOTERRA fractionated coconut oil and apply to the desired area
Warnings:
Possible skin sensitivity. Keep out of the reach of children. If you are pregnant, breastfeeding or if you are under the care of a doctor, contact your doctor. Avoid contact with the eyes, inside the ear and sensitive areas.
Frankincense
Boswellia carterii, frereana in sacra 15 ml
Regular price: 97,60 €
Member's price: 73,20 €
Footnote:
Essential oils are not medicines, and as a user, I can only advise on the basis of my experience and the experience of others who got help with any problems with essential oils. I do not make any diagnosis or prescribe any medication.
I am not responsible for the possible consequences of improper use.
The rule is: Less is more!