---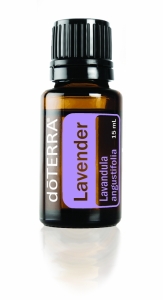 Part of the plant: Flower
Method of production: Steam distillation
Description of the smell: powdery, floral, light
PRIMARY EFFECTS
- use 1 drop of essential oil of peppermint and 1 drop of essential lemon in water for a fresh mouth,
- It calms the occasionally irritated skin,
- It reduces anxiety and stimulates more peaceful sleep *
- It helps to ease the feeling of tension *.

PRODUCT DESCRIPTION
The ancient Romans and Egyptians have appreciated the irreplaceable aroma and the enormous benefits of the essential oils of lavender. It was used for bathing, relaxing, in culinary and also as a perfume, for which it is still used today.
Essential lavender oil has extremely calming and relaxing properties, and it is also used in skin irregularities, it is added to the bath to reduce stress or is applied to the pulse points and to the back.
A few drops can also be put on the pillow, bedding or put on soles for evening relaxation and a peaceful sleep.
Due to its versatile lavender properties, it is one of the oils you need to have all the time with you.

USE
We add a few drops of lavender to the pillow, to the bedding and apply to the soles for a more peaceful sleep,
For occasionally irritated skin,
To refresh the laundry, cabinets, mattresses, car, add a few drops of water to the spray and disperse,
Internal in the capsule to reduce the feeling of anxiety,
Use in the cuisine for the neutralization of citrus flavours, marinades, pastries and desserts.
INSTRUCTIONS FOR USE
Aromatic: Add 3-4 drops of lavender essential oil to your chosen diffuser
Oral: Put 1 drop of essential oil in the capsule and pour with water*
Apply to the skin: Apply 1-2 drops to the desired location and dilute with DoTERRE fractional coconut oil to reduce the sensitivity of the skin.

Warnings:
Possible skin sensitivity. Keep out of the reach of children. If you are pregnant, breastfeeding or if you are under the care of a doctor, contact your doctor. Avoid contact with the eyes, inside the ear and sensitive areas.
Lavender
Lavandula angustifolia 15 ml
Regular price: 31,32 €
Member's price: 23,49 €
Footnote:
Essential oils are not medicines, and as a user, I can only advise on the basis of my experience and the experience of others who got help with any problems with essential oils. I do not make any diagnosis or prescribe any medication.
I am not responsible for the possible consequences of improper use.
The rule is: Less is more!