---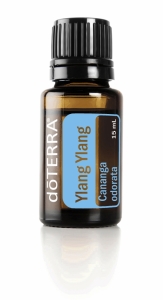 Part of the plant: Orange rinds (peel)
Method of production: Steam Distillation
Description of the smell: sweet, rich, spicy
PRIMARY EFFECTS
- Provides antioxidant support *,
- Skin and hair provides a healthy appearance,
- It raises the mood while it has a calming effect.
PRODUCT DESCRIPTION
Ylang Ylang Essential Oil is extracted from flowers of star-shaped, tropical Ylang Ylang and widely used for perfumes and aromatherapy. Similar to jasmine, Ylang Ylang has been used for centuries in religious and wedding rituals. Using Ylang Ylang in aromatherapy, it reduces stress and stress and promotes a positive view. Ylang Ylang is widely used in hair and skin preparations due to its odour and nourishing effect. If ingested orally, Ylang Ylang offers support for antioxidants. * Ylang Ylang blends nicely with essential oils of bergamot, geranium, grapefruit and Wintergreen.
USE
Ylang ylang can be added to the bath salt for a relaxing effect,
To refresh the skin, add Ylang ylang in a steam bath for the face,
The essential oil is wrapped on the wrist - so we have a sweet, floral perfume,
Ylang ylang is added to doTERRA fractionated coconut oil and used as hair balm,
We enjoy oral antioxidant support. *
INSTRUCTIONS FOR USE
Aromatic: Add 3-4 drops of essential oil to your chosen diffuser
Oral: Add 1 drop in a glass of water
Apply to the skin: dilute 1-2 drops with DOTERRA fractionated coconut oil and apply to the desired area
Warnings:
Possible skin sensitivity. Keep out of the reach of children. If you are pregnant, breastfeeding or if you are under the care of a doctor, contact your doctor. Avoid contact with the eyes, inside the ear and sensitive areas.
Ylang Ylang
Cananga odorata 15 ml
Regular price: 56,94 €
Member's price: 42,70 €
Footnote:
Essential oils are not medicines, and as a user, I can only advise on the basis of my experience and the experience of others who got help with any problems with essential oils. I do not make any diagnosis or prescribe any medication.
I am not responsible for the possible consequences of improper use.
The rule is: Less is more!